unirider™
one parent, one child, one wheel!
unirider™
mountain buggy
SKU:
Product Code: UNIRIDER_V1
one parent, one child, one wheel!
For those young thrill-seekers who want their walks while staying local, so much more exciting; they can definitely get that keen adventurous spirit going with unirider™.

This patented innovation is in a class of its own, and you will stand out from the crowd as unirider™ not only looks different, it also delivers a truly unique riding experience that develops balance and confidence for your child, as well as having so much fun while still keeping them at your fingertips.

Exclusive to mountainbuggy.com, and select retail partners.

"My daughter has been using this since she was 1 and she absolutely loves it. I really think it has improved her balance and strength."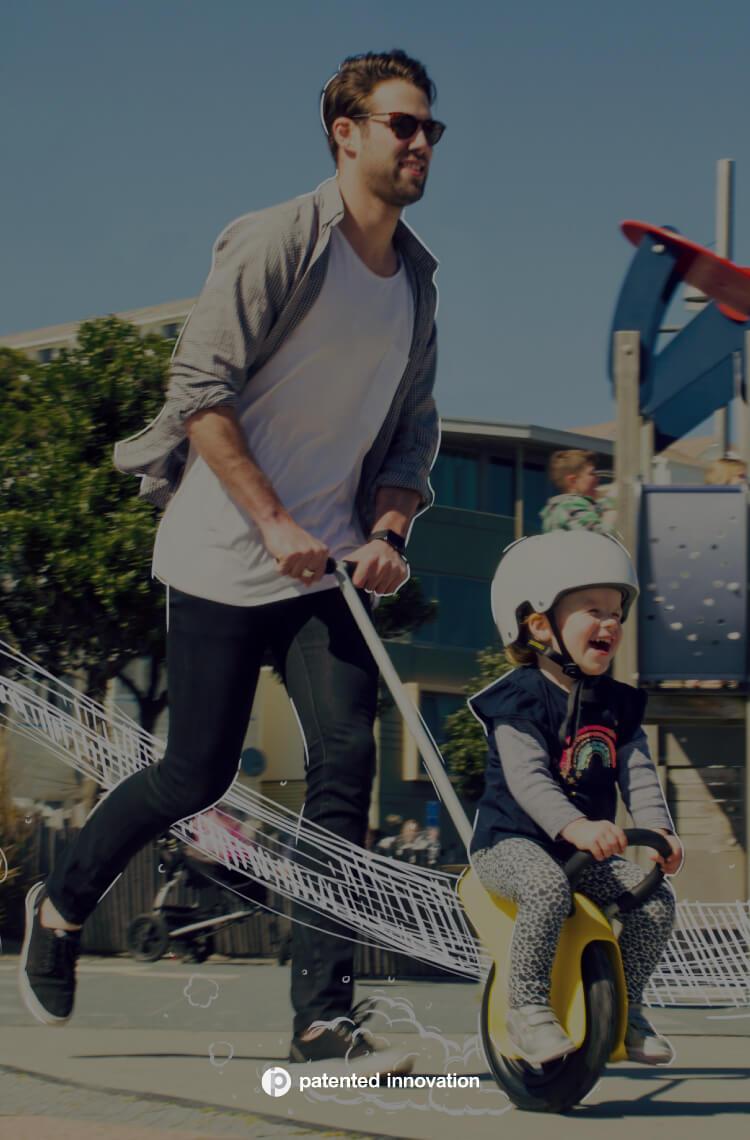 "You know a product is a big hit with your four year old when he yells out 'this is sooooo much fun!' as he whizzes by on the unirider pushed along by his dad."
Mel Zgomba, mother of one,
Wellington, New Zealand
full features breakdown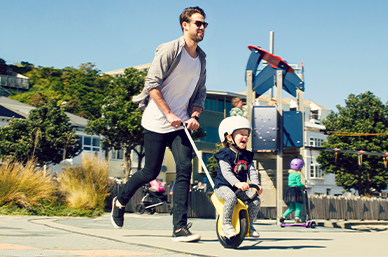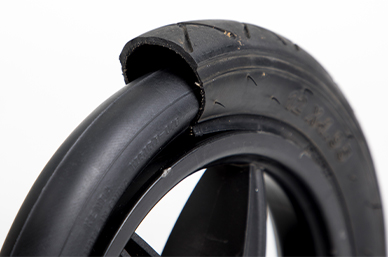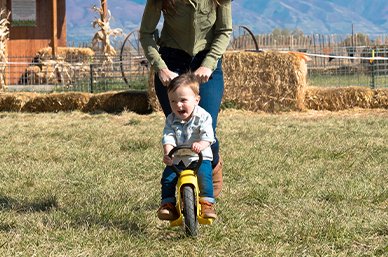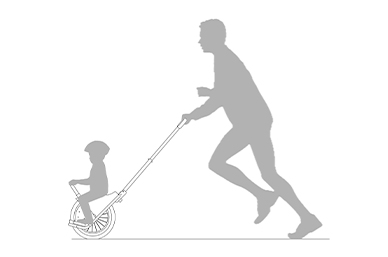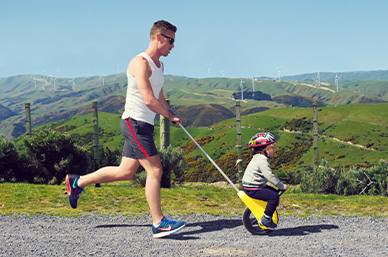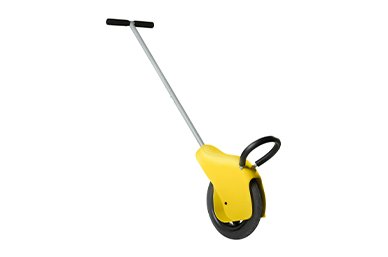 at a glance
develops a child's balance and core strength
unirider™ instructions
Setting up your unirider™ is easy! Find all the details you need here for how to set up and use!
essentials
accessorise your unirider™ further with these essentials